Essen
wie die Großen!
more
Rodizio Kids & Teens
Für die Kleinen legen wir uns ganz groß ins Zeug!
Das Panthera Rodizio ist nicht nur für seine leckeren Speisen und die brasilianische Lebensfreude bekannt, sondern auch für seine besondere Aufmerksamkeit für Kinder und Jugendliche. Wir legen großen Wert darauf, eine familiäre Atmosphäre zu schaffen und jedem Gast, unabhängig vom Alter, ein einzigartiges kulinarisches Erlebnis zu bieten.
Um dieses Engagement für junge Gäste noch weiter zu verstärken, haben wir besonders günstige Angebote entwickelt: das Rodizio Kids und das Rodizio Teens. Mit diesen Angeboten können Kinder und Jugendliche die große Vielfalt des Rodizio zu einem Top-Preis erleben.
Wir möchten sicherstellen, dass junge Gäste die gleiche gastronomische Qualität und Auswahl wie ihre erwachsenen Begleiter genießen können, jedoch zu einem sehr reduzierten Preis. Wir freuen uns sehr über Familien und möchten den Eltern die Möglichkeit geben, gemeinsam mit ihren Kindern einen angenehmen und erschwinglichen Abend im Panthera Rodizio zu erleben.
Rodizio für Kids
bis 5 Jahre

for free

Rodizio für Kids
von 6 - 11 Jahren

für nur € 8,90

Rodizio für Kids
von 12- 16 Jahren

für nur € 16,90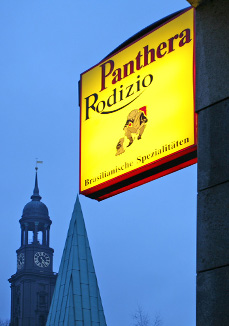 Right at the Hamburg Harbour:
Visit our Restaurant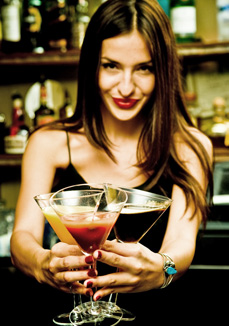 Fancy a good time?
Visit our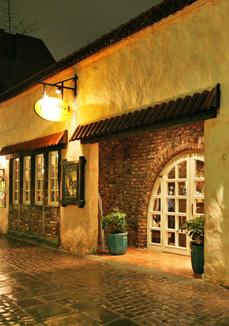 In the heart of the old town:
Visit our Restaurant
No matter which of our Restaurants you choose, we're looking forward to seeing you and will do all we can to make your stay with us a memorable one.
Up