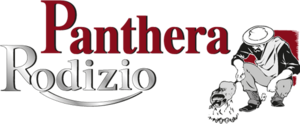 PANTHERA RODIZIO - GENUINE BRAZILIAN
SPECIALITIES SINCE 1991
IN HAMBURG AND HARBURG
more
Bemvindo!
Welcome!
Fancy spending an evening in Brazil without leaving Hamburg? Be our guest then! We invite you to enjoy the relaxed ambience of Hamburg's genuine Brazilian Specialities Restaurant. Be it on your own or with friends, you should definitely bring along some appetite. An abundantly laid table, south american flair and international specialities await - also at our Bar.
We're looking forward to seeing you at the Panthera Rodizio!
We suggest booking your table in advance.
What is Rodizio
The brief answer to this quite commonly asked question would be "eat, drink, enjoy and be happy". Brazilian Rodizio is far more than just dinner. Discover our history, what's awaiting you at our place and how we make sure you're getting the best of the best.
You cannot describe it - you have to see it.
(José V. Vieira)
Rodizio - what to expect
Forget everything you knew about going out for Dinner - and let us surprise you. Rodizio is made up from a succession of freshly grilled and prepared specialities which keep coming at you table in a recurring manner - until your appetite is satisfied. The typical order is as follows:
Aperitif: Caipirinha or Ipanema
We suggest Brazil's national drink: the Caipirinha. If you're not one for alcohol, the Ipanema is an excellent choice.
Starters
After enjoying your aperitif you help yourself at the Buffet. Choose between all kinds of Salad & Vegetables, from small culinary treats like Serrano ham, Salami, Scampi or Salmon to Chorizo, Olives, Fruit and lots more. Of course you're free to have as much as you like. Or can, since there's still:
Meat and Sides
Once our Cortadores start serving your table, you're experiencing a never ending enjoyment of tender beef, garlic ham and boiled beef, juicy rump steak, burgundy roast, leg of lamb and many more treats. As often as you want. Additionally, our Señoritas serve a whole range of delicious side dishes: rice and black beans, broccoli, mushrooms, peppers, fries, baked bananas and more.
Desserts
Still have room for more after the main course? You can always help yourself at our Buffet, where delicious desserts await. Choose between fresh fruit, yummy Cake, Tiramisù or Mousse au Chocolat as well as daily specialities. Bom apetite!
Other courses
Fancy anything different?
Feel free - the Brazilian cuisine offers a lot more than Rodizio. Aficionados of a meat and fish can get their money's worth as well as Vegetarians. After all, Brazilian food knows a lot of green - just like our national flag.
Salmon, sea bream or king prawns are as much part of our menu as lamb saddle, rib eye steak and other treats. There's also always fresh offers on a daily basis.
It's great for Kids
Your kids are coming along? Great! We love kids - and we'll go great lengths to satisfy their needs. Which, as you know, are sometimes somewhat different from what you're thinking. Thats why we're serving them everything the way they want it, no matter how big (or small) the appetite. Oh, and did we mention there's also a surprise for kids?
After the meal …
If this would be your visit with us, may we suggest not to plan anything afterwards. We don't know why for ourselves, but it seems evenings at our place a longer than anywhere else.
Just don't be surprised that, after looking at your watch, a couple of hours has passed by in a flash.
Luckily, we're able to prolong your happy mood then - after the usual espresso, brandy, Cognac or Cachaça it's just a few steps to the Bar. Choose from international Cocktails, enjoy a digestif, a choice of beers or wine from our list.
We'll provide the party,
so why not party along?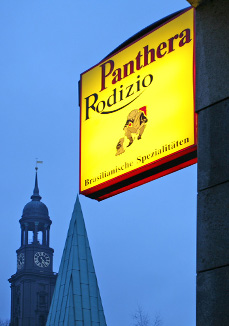 Right at the Hamburg Harbour:
Visit our Restaurant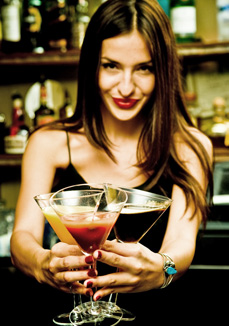 Fancy a good time?
Visit our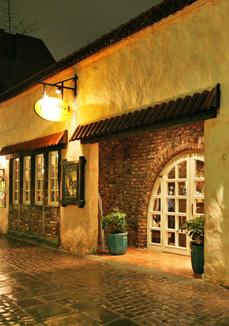 In the heart of the old town:
Visit our Restaurant
No matter which of our Restaurants you choose, we're looking forward to seeing you and will do all we can to make your stay with us a memorable one.
Up