Endless land. Infinite time for stories.
The Story of the Rodizio
more
Gauchos ride the endless pampas …
Just like with every good story, its origins lie somewhere between truth and myth. It is said that the Rodizio was invented at the camp fires of brazilian gauchos near the end of the 17th century. After a long, hard day working with the cattle, the men would sit down at the camp fire , having a barbecue and telling stories to each other. And that's exactly what you should enjoy after a hard day working - excellent food and good talks in an authentic atmosphere.
Quality
Only the best ingredients for the best quality
We love Brazilian food, and we know that only the best ingredients serve the best quality. This has been our prime maxim for over 20 years. For everything you'll eat & drink, we're working only with suppliers and partners which we have known for a very long time - and whose quality convinces us day by day. We buy all of the fresh ingredients daily in Hamburgs markets. We get our meat from South America and Hamburg's surroundings. And we're proud of the quality of our meat - which, by the way, we're preparing for you in an open barbecue. We sincerely invite you to have a look.
Panthera Rodizio
Once upon a time - our story
Genuine Brazilian food that keeps coming at your table over and over again? In 1991, there was only one man who could come up with a thought like that: José V. Vieira. When he opened the first Restaurant of its kind in Hamburg-Harburg, at first the Germans didn't know what to expect. And then they wouldn't want to miss it ever again. News of the first Panthera Rodizio, serving highest quality food with a Brazilian touch, spread like a wildfire. Not too long after that, the first copycats arrived - but in all modesty, they're no match for the original. Because a passion for the best ingredients, the highest quality meat and a love for the guests is something you can never copy - you have to have it inside you.
The secret of our success?
Frankly, there's a couple of them. But we'll tell you just this one - there's nothing valued higher at the Panthera Rodizio than quality. That's what we stand for as a family business - past, present and future. The fact that we're constantly being revisited and approved by so many satisfied guests since 1991 is our highest praise. And, at the same time, it's the obligation to keep up the good work, true to our motto "eat, drink, enjoy and be happy".
Bemvindo!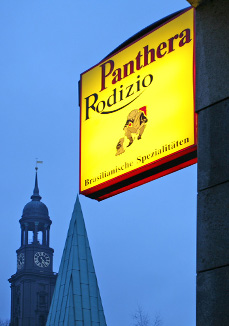 Right at the Hamburg Harbour:
Visit our Restaurant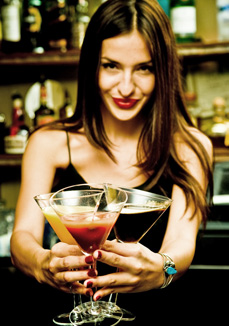 Fancy a good time?
Visit our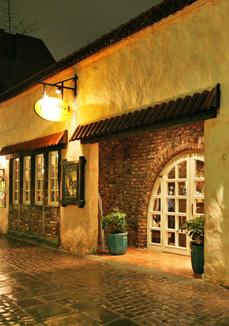 In the heart of the old town:
Visit our Restaurant
No matter which of our Restaurants you choose, we're looking forward to seeing you and will do all we can to make your stay with us a memorable one.
Up